Certified Google Ads Consultant
for PPC Management in New York
Offering Pay Per Click & Google Ads management services
for your business in NYC Metro.
Google Ads Expert Consultant
I'm Luca Di Lizio, Web Marketing Strategist & Google Ads (AKA Google AdWords) Consultant specialized in online advertising.
Badged Google Partner and Microsoft Advertising Certified Professional (Bing Ads), I help companies with customer acquisition strategies and increasing online and offline sales.
I am an advertising expert specialized in helping Italian companies branches in the U.S. looking for bilingual Italian/English speaking advertising consultants or companies in the New York – New Jersey area willing to advertise their products and services in the Italian / European Union market.
I created my first AdWords campaign in 2008 and I specialized at New York University where I earned a Digital Media Marketing Diploma.
I earned all the individual Google Ads and Google Analytics certifications, renewing them yearly. I have access to the most advanced in-person and up to date Google Partners Academy Masterclasses available only to badged Google Partners agencies and consultants like me.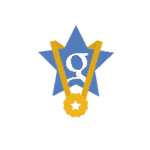 WEB MARKETING & PAY PER CLICK SERVICES
Improve your business's online visibility with online marketing and advertising services: Google Ads (AdWords), Bing Ads, Linkedin Ads, Facebook Ads, Instagram Ads, Google Tag Manager, B2B intelligence service and Analytics and tracking tags implementation.
> ADVERTISING CAMPAIGNS ON ADWORDS AND BING ADS
Pay per click campaigns on the Google AdWords and Bing Ads search network, Shopping campaigns for Ecommerce, Display campaigns, Native ads, YouTube video ads campaigns
>  SOCIAL ADS ADVERTISING CAMPAIGNS
Advertising campaigns on social networks integrated with campaigns and strategies on engines: Facebook Ads, Instagram Ads, Foursquare Ads, Twitter Ads, Linkedin Ads, Snapchat Ads, Pinterest Ads, Spotify Ads
> PRIVACY E COOKIE LAW
Thanks to the collaboration with legal experts in the online sector it is possible to follow the latest privacy laws for your website or ecommerce and avoid very high penalties
> KPI MEASUREMENT PLAN WITH GOOGLE ANALYTICS
Set up of a measurement plan to track online campaign results to establish ROI
> LOCAL VISIBILITY, MAPS & LOCAL SEO
Actions to increase the visibility of local business sites with site optimization in local SEO and optimization of presence on maps
> WEBSITES – LANDING PAGE – MINISITES
Creation or rebuilding of the website and creation and optimization of landing pages dedicated to advertising campaigns, social promotions or local activities (restaurants, shops, showrooms)
WHAT CUSTOMERS SAY ABOUT WEB MARKETING CONSULTANCY AND ADWORDS
``Since we have been in business, we have never received so many requests that later become customers in a large percentage. We are very satisfied``
- Financial services customer
``We did not expect to achieve these results thanks to a professional planned AdWords campaign``
- Publishing category client
``Excellent ROI that has accompanied the expansion abroad of a new range of products``
- Leading customer wholesale - B2B
ARE YOU INTERESTED IN PROMOTING YOUR BUSINESS IN ITALY OR YOU NEED A GOOGLE ADS BILINGUAL CONSULTANT TO HELP YOUR NYC BRANCH? DESCRIBE YOUR ONLINE CAMPAIGN GOALS OR YOUR ONLINE MARKETING PROJECT.
I have helped branches of Italian companies in the following verticals: Travel, Fashion, Italian Design, Hospitality, Real Estate. By filling the form you aknowledge that I am based in Italy and will conduct all the operations from Italy.